August 2023
Global Pork Consumption Sluggish Due to High Inventories

The latest Rabobank quarterly pork report shows global pork consumption remains soft. Christine McCracken, senior animal protein analyst with Rabobank, talks about the latest findings. She says, "As we've gone through the summer here with pretty healthy demand, I think for most products, we're looking into the back half and maybe a little bit more uncertainty both in terms of demand worldwide, and then on the supply side, really looking at the cost of production is still very high. So, a little worried about the profit outlook as things slow down into the end of the year, and that has the industry overall, a little concerned."
Read the full story.
Rabo AgriFinance at Ag Media Summit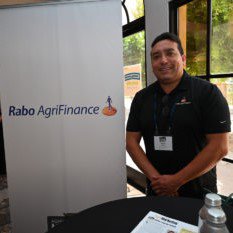 David Magaña, RaboResearch Fresh Produce Analyst, gave some insights into the reduction of the agricultural labor force available due to a declining percentage of young people. "Obviously this has been a challenge for years for agriculture," said Magaña. "On the supply side of labor, we've seen drastic changes in demographics in Mexico. The natality rate has drastically declined from an average of seven children per family in the '70s, to close to two children per family nowadays."
Read the full story.
Fertilizer Free Fall: The Gamble of Locking in Prices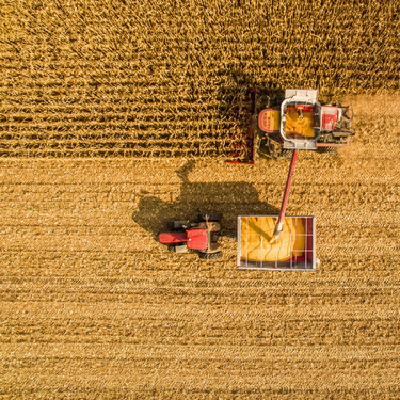 The decision of when to lock in input prices is always a gamble, and in 2023, those who opted to wait might feel like they won the lottery. Fertilizer and herbicide prices have been in a bit of a free fall since spring, a dramatic change from the price shock farmers faced in fall 2022. The price shift was sudden and something Rabobank's Sam Taylor has also been tracking. "If you look at the affordability index, it has gone from being atrocious last year to actually one of the best it's been in decades," Taylor says.
Several Factors at Play for Soybean Markets
A senior grain and oilseed analyst with Rabobank says a few factors are affecting soybean prices as harvest begins. Owen Wagner tells Brownfield the U.S. is likely to produce a good soybean crop despite the late August heatwave. "The sentiment I've heard from several farmers is that the crops look good. I think that's a relative term though," he says. "I think it's good, relative to where folks were thinking they would be earlier in the year."
Read the full story.