Rabo AgriFinance Lender to Serve Central Illinois
Rabo AgriFinance announces the hire of Kevin Haas as Relationship Manager in its Springfield, Illinois office. Haas serves central Illinois growers and producers.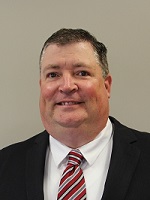 Rabo AgriFinance is a provider of capital and financial solutions to leading U.S. agricultural producers and agribusinesses. Haas will work closely with area corn and soybean growers and livestock producers to provide capital needs for purchasing, operating their enterprises and working toward their long-term goals.
"I am passionate about helping growers improve," Haas said. "I'm excited to work with Rabo AgriFinance and provide leading financial solutions that truly benefit growers in these challenging times for agriculture."
Haas has over 25 years of experience in production agriculture, including eight years in financial services. He has also worked in the seed, crop protection and retail businesses. Haas understands growers in all aspects of their operations, which lends to his ability to work with growers to identify solutions that improve profitability, efficiency and overall financial health of their operations.
"In addition to Haas' significant work experience, Kevin possesses a grasp of the Rabo AgriFinance commitment to Banking for Food. That commitment is to the role agriculture plays in global food security," notes Neal Wimberley, business development manager for Rabo AgriFinance. "We look forward to utilizing his talents as we continue to grow in Central Illinois."
Haas and his wife, Shelley, a teacher at New Berlin Elementary School, live in Springfield. They have two sons. Haas is a member of the Illinois Farm Bureau, Knights of Columbus, American Society of Agronomy and is a Certified Crop Advisor. He holds a bachelor's degree from the University of Illinois and an MBA from Keller Graduate School of Management.
To learn more about Rabo AgriFinance and its comprehensive suite of financial solutions, go to www.RaboAg.com.
CONTACTS:
Rabo AgriFinance Media Inquiries
Heather Stettner
Rabo AgriFinance
(308) 385-7968
About Rabo AgriFinance
As a leading financial services provider for agricultural producers and agribusinesses in the United States, Rabo AgriFinance adds value using industry expertise, client-focused solutions, and by creating long-term business relationships. Rabo AgriFinance offers a comprehensive portfolio of services that gives producers the right products to prepare for, and take advantage of, market opportunities. Rabo AgriFinance representatives offer a wide array of financial services and knowledge to help customers realize their ambitions. This comprehensive suite of services includes loans, insurance, input finance and effective risk management products. Rabo AgriFinance is a subsidiary of Rabobank, a premier bank to the global agriculture industry and one of the world's largest and strongest banks. Rabobank is an equal opportunity provider.
#####